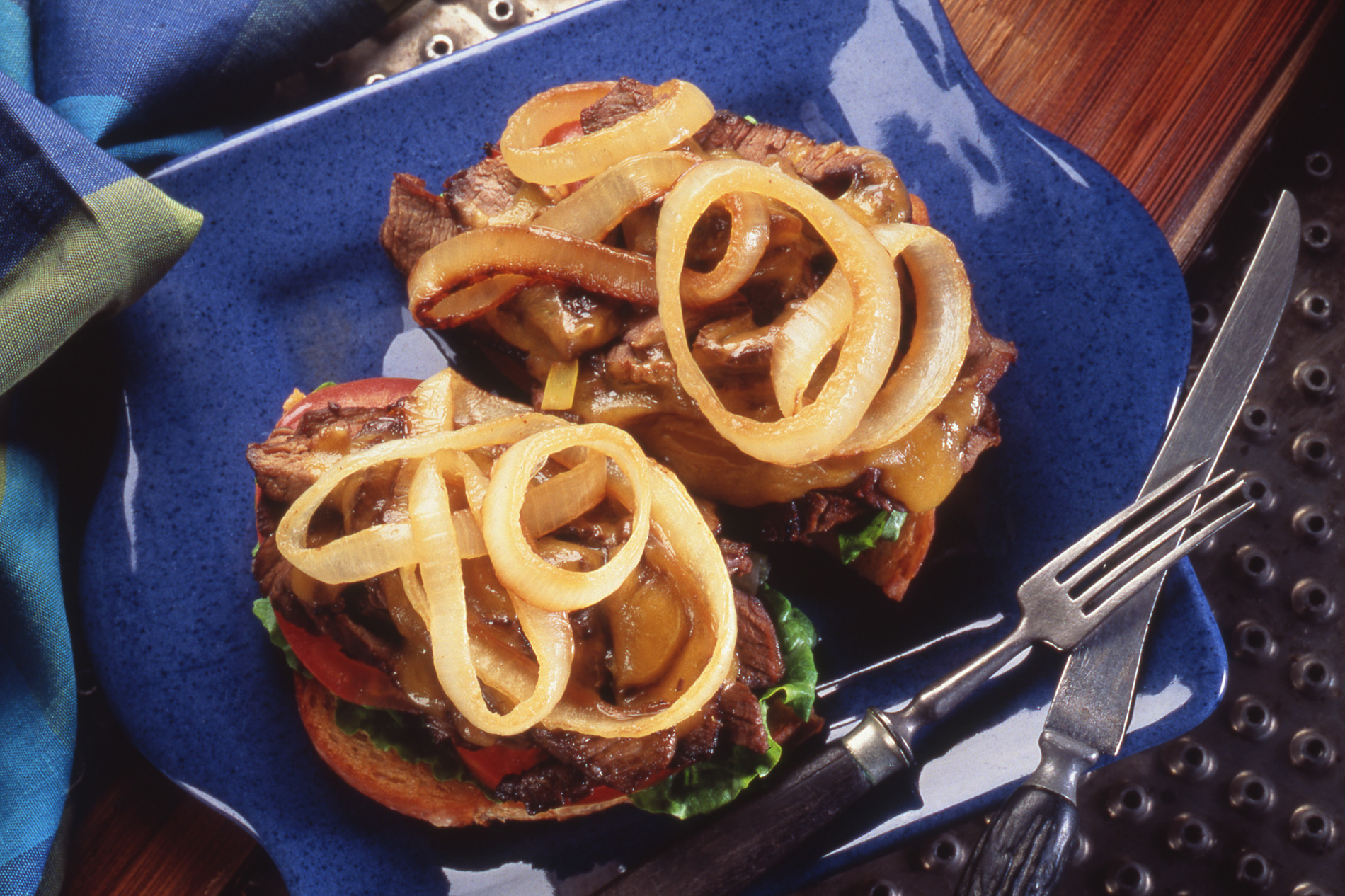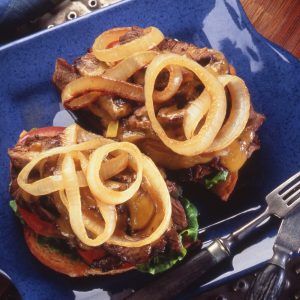 Caramelized Onion Steak Sandwich
Ingredients
4½

lbs.

beef tenderloin

4

jumbo Idaho-E Oregon onions 1/8 inch slices

12

slices

of medium cheddar cheese

12

large slices of bread

¾

c.

Ale mustard

24

leaves

of lettuce

3

lbs.

tomatoes

12

oz.

unsalted butter divided

2½

tsp.

kosher salt

1

tsp.

black pepper fresh ground

2

tsp.

fresh minced herbs such as Thyme

Rosemary, Sage, or Savory, optional
Instructions
Char broil tenderloin to desired doneness, set aside to cool.

Sauté onions with butter in sauce pan over medium heat for 10 minutes. Add salt, pepper and herbs; continue cooking for an additional 15-20 minutes until onions are translucent, tender and golden brown.

Slice cooled tenderloin very thinly and separate. Arrange thin meat into 12 stacks and broil, turning once. Add cheese to each stack and broil until melted. Toast bread slices.

Arrange toasted bread on individual plates. Spread each slice with ale mustard. Add lettuce leafs, tomato slices and broiled meat to each, topping with caramelized onions. Serve open face.