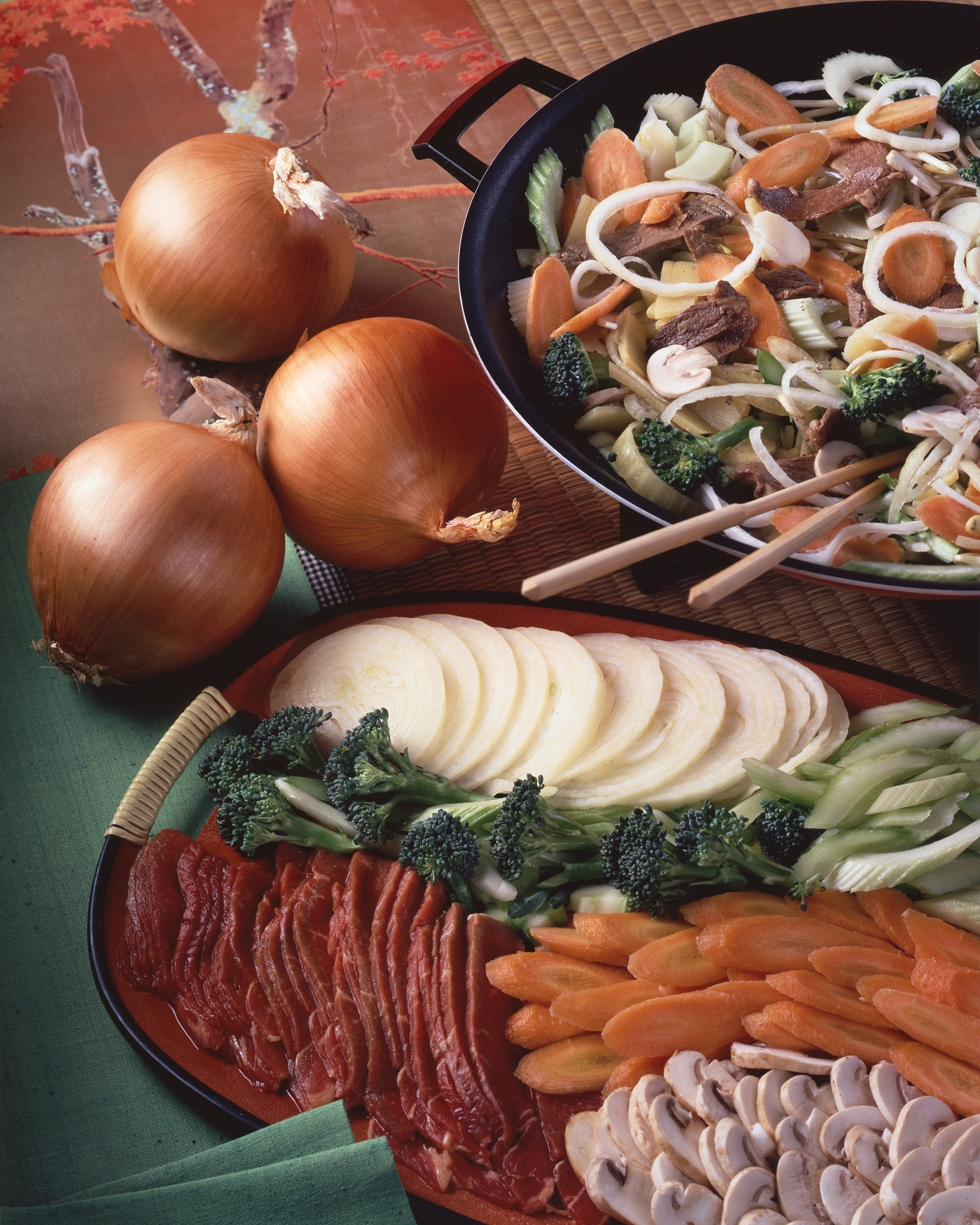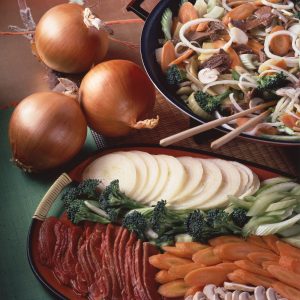 Stir-Fry Beef with Vegetables
Ingredients
2

jumbo Idaho-E Oregon yellow onions thinly sliced

5

Tbsp.

Olive oil

1½

lbs.

flank steak or round steak thinly sliced

3

Tbsp.

Soy sauce

2

Tbsp.

dry sherry or orange juice

2

tsp.

cornstarch

1/8

tsp.

freshly ground pepper

2

medium carrots sliced diagonally

1

c.

broccoli flowerets

1

c.

fresh mushrooms sliced

2

stalks celery sliced diagonally

½

c.

bean sprouts

1

small can 4 oz. bamboo shoots

1

small can 4 oz. water chestnuts

¼

c.

water
Instructions
Slice onions and separate into rings.

Sauté onions slowly with 3 tablespoons oil in wok or skillet.

Slice meat very thin on the diagonal. (Meat slices best if partially frozen).

Mix 2 tablespoons Soy sauce, dry sherry, cornstarch, and pepper.

Pour over beef and let marinate while vegetables sauté.

Remove onions and set aside.

Add carrots, broccoli, mushrooms, celery, bean sprouts, bamboo shoots, and water chestnuts, stir-fry for 2 minutes, then remove.

Heat remaining 2 tablespoons oil.

Add meat and quickly stir-fry until redness disappears.

Add all precooked vegetables and, remaining 1 tablespoon Soy sauce, and water.

Heat through.

Serve over a bed of rice.